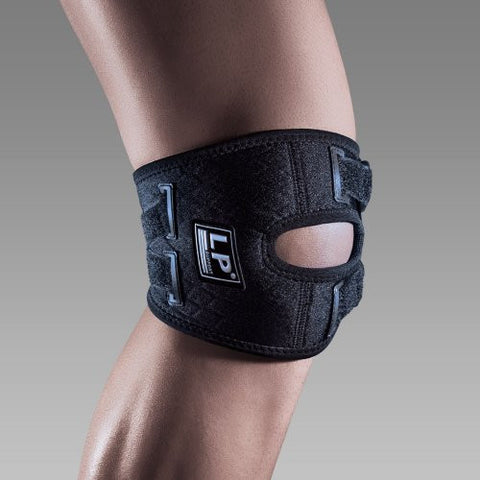 Patella Tracking Support-LP®
$66.15
Brand LP® Support
Product Feature
The crescent shaped pressure pad with two adjustable straps helps secure the patella in the proper position and prevents the patella lateral shifting.
The X-shaped design at the back of the support increases knee stabilization.
Indication
Post-surgical usage
Patellar instability
Patellar lateral tilt
Patellar subluxation/ tilting
Chondromalacia
Available Size
Measure the circumference of the knee at the patella with knee fully extended.
Washing Instruction
Hand wash in cold water with mild soap.
Rinse thoroughly.
Air dry at room temperature.
Do not machine wash and dry.
Composition
70% CoolpreneTM (Neoprene Rubber), 15% Polyester, 15% Stretch Nylon.