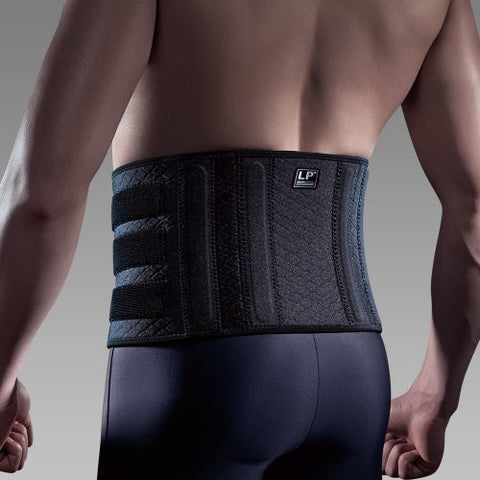 Extreme Back Support Universal LP®
$85.26
Brand LP® Support
Product Feature
Four pliable metal stays provide extra support to back muscle and joint, and limit extreme back motion.
Hook and loop closure allows adjustable compression.
Indication
HIVD (Herniated lntervertebral Disc)
Muscle strain/ sprain
Low back pain
Available Size
Measure around the waist.
One size 59.7-96.5cm (23 1/2-38")
Washing Instruction
Hand wash in cold water with mild soap.
Rinse thoroughly.
Air dry at room temperature.
Do not machine wash and dry.
Composition
70% CoolpreneTM (Neoprene Rubber), 15% Polyester, 15% Stretch Nylon.