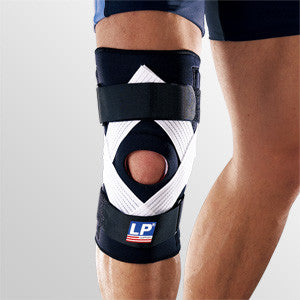 De-Rotation Knee Stabilizer-LP®
$83.37
Brand LP® Support
Product Feature
Adjustable strap provides extra compression to the patellar tendon. Helps relieve pain and inflammation of the tibial tubercle associated with Osgood Schlatter disease. Spiral stays on each side provide medial and lateral support.
Indication
Weak knee
Arthritis
Knee strain/ sprain
Knee instability
Washing Instruction
Hand wash in cold water with mild soap. Rinse thoroughly.
Air dry at room temperature. Do not machine wash and dry.

Should a rash or irritation occur, discontinue use and consult your physician.
Composition
75% Closed cell neoprene foam, 25% Stretch nylon.