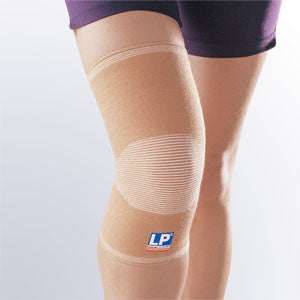 Ceramic Knee Support-LP®
$22.11
Brand LP® Support
Product Feature
Ceramic knee support emits far-infrared rays to penetrate deep into the skin to activate cells and provide therapeutic heat to improve blood circulation. It enhances cells renewal and provides soothing relief from minor pain associated with nervous system disorders.
Washing Instruction
Hand wash in cold water with mild soap. Rinse thoroughly.
Air dry at room temperature. Do not machine wash or dry.

Should a rash or irritation occur, discontinue use and consult your physician.
Composition
35% Cotton of ceramic yarn, 35% Nylon, 30% Spandex.
Available Size
Measure the circumference of the knee at the patella with knee fully extended.