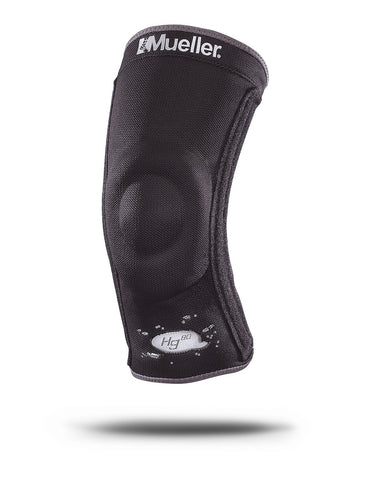 HG80® Knee Stabilizer-Mueller®
$95.00
Brand Mueller®
Mueller® Hg80® Knee Stabilizer features a comfortable fabric with supportive steel springs to help stabilise your stiff or sore knees. Fits either knee.
The Hg80® Knee Stabiliser is simply the most comfortable brace you'll wear. The Mueller-exclusive HydraCinn® fabric is a high-performance, moisture-wicking material with an anti-microbial barrier.* Latex-free, neoprene free. Supportive steel springs support both sides of the knee, yet still, allow leg flexion and extension. So you get the support you need without hampering your flexibility. Recommended to help control sublaxating patellas and to help support stiff, sore, or unstable knees.
– Hourglass-shaped sleeve with anti-slip strips is form-fitting for superior support.
– Reinforced gel buttress provides comfortable patella support to help stabilise and protect the kneecap.
– Includes mesh carry bag.
Instructions:
• Slide stabiliser on.
• Align patella buttress with kneecap.
Care:
Hand wash in cold water with mild detergent. Do not use bleach or fabric softener. Rinse thoroughly and air dry.
* AEGIS Microbe Shield® antimicrobial treatment is intended to protect the brace against odour, staining and deterioration caused by bacteria and microorganisms. This treatment does not extend protection to the skin.
Sizing 
Measure around centre of the knee.