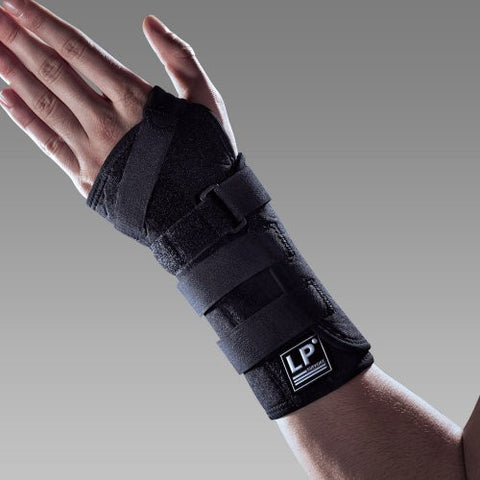 LP® Extreme Wrist / Forearm Brace
$40.88
Brand LP® Support
Product Feature
Palmar splint and dorsal splint with cushion pad limit wrist and hand motion for partial immobilization and provide support to weak or injured wrist.
Hook and loop closure straps ensure proper fit.
Indication
Colle's fracture
Carpal tunnel syndrome
Carpal bone fracture
Available Size
Measure the circumference of your wrist.
Washing Instruction
Hand wash in cold water with mild soap.
Rinse thoroughly.
Air dry at room temperature.
Do not machine wash and dry.
Composition
71% CoolpreneTM (Neoprene Rubber), 16% Polyester, 13% Stretch Nylon.